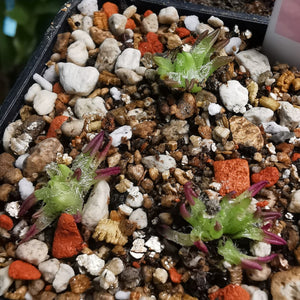 Shipping takes place bare root!
Pinguicula immaculata is a very small Mexican butterwort species. During winter time, the plants will withdraw into an kind hibernaculum, which will be very hairy. During this period, plants must be kept a bit colder and much drier.

Origin:
Pinguicula immaculata
Ich bekam eine schöne und gesunde Pflanze, die bei mir weiter wächst. Pinguicula war sicher verpackt und kam schnell an.