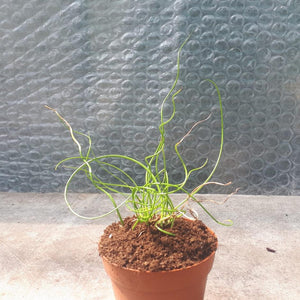 The Juncus effusus is particularly suitable for medium-sized and large bog tubs and beds. Since this species is considered clump-forming, it is also particularly suitable for small and medium-sized bog beds, but also excellent for keeping in the pond and should not be missing in any arrangement.

You will receive a plant with several shoots (optionally potted or unpotted) in a round pot of 11cm!
Origin:
Korkenzieher Binse - Juncus effusus "Spiralis"